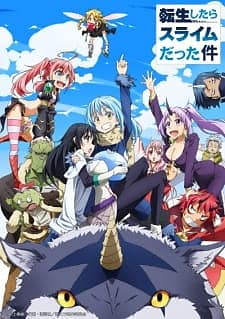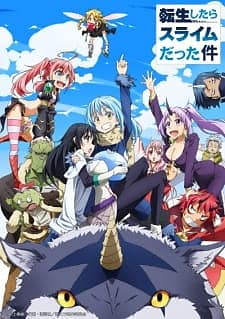 Alternative Titles
Synonyms: TenSura
Japanese: 転生したらスライムだった件
English: That Time I Got Reincarnated as a Slime
German: That Time I Got Reincamrnated as a Slime
Spanish: That Time I Got Reincarnated as a Slime
French: That Time I Got Reincarnated as a Slime
Information
Episodes: 24
Status: Finished Airing
Aired: Oct 2, 2018 to Mar 19, 2019
Broadcast: Tuesdays at 00:00 (JST)
Source: Manga
Duration: 23 min. per ep.
Rating: PG-13 – Teens 13 or older
Statistics
Score: 8.131 (scored by 647971647,971 users) Ranked: #4012 2 based on the top anime page. Please note that 'Not yet aired' and 'R18+' titles are excluded.
Popularity: #91
Members: 1,090,841
Favorites: 21,594
External Links
Streaming Platforms
May be unavailable in your region.